Juror: Ruth Reese
Ruth Reese explores the richness of porcelain, black stoneware and red earthenware in her sculptural work. Published in "500 Plates", "500 Raku" and "Mourning: A Buddhist Ritual Comes to America," Reese explores themes of mythology, death and the fluid nature of identity. Exhibiting nationally, her work has been a part of Visions in Clay, Red Heat and NCECA. Her work has also been shown at the Evansville Museum in IN, the Racine Art Museum in WI and the San Angelo Museum of Fine Art in TX. Reese holds an MFA from Washington University and BA in English from Loyola University. Most recently, Reese has completed an Artist in Residence at Craft Alliance St. Louis, and can be found directing the REESE Gallery in St. Louis, MO. She was awarded the Regional Arts Commission Artists Fellowship Grant in 2016 and most recently exhibited this summer at the New Harmony Gallery of Contemporary Art in Indiana.
In her work, animal forms merge with human figures; flora grafts to fauna. From these fantastic beings, psychological questions concerning the nature of human identity naturally emerge. She draws inspiration from the Messein tradition and the Baroque period with its sense of theatre and exaggerated elegance while inviting diversity into her cast of characters. Fantastic and creaturely, her sculptures live on the margin of dreams and reach between worlds. Ruth Reese's work is often housed in small chambers, or cabinets of curiosity, that suggest the pursuit and collection of objects bearing an inner knowledge.
Opening Night
photos courtesy of Karthika Krishna
Participating Schools
Affton High School
Bishop DuBourg High School
Central Visual & Performing Arts High School
Clayton High School
Cor Jesu Academy
Desmet High School
Hazelwood High School
John BurroughsHigh School
Ladue High School
Lafayette High School
Liberty High School_
Lindbergh High School
Mehville High School
MICDS
Nerinx High School
North St. Francois County R-1 High School
Oakville High School
Parkway Central High School
Parkway North High School
Parkway South High School
Parkway West High School
Pattonville High School
Principia High School
Rockwood Summit High School
Salem High School
St. Joseph's Academy
Timberland High School
Villa Duchesne High School
Westminster Christian Academy
Whitfield High School
Windsor High School
About the Exhibition
Emerson Young Artists' Showcase is a juried, all-media exhibition of artwork created by high school students between 15 and 19 years old residing within 150 miles of the St. Louis Artists' Guild. The annual Young Artists' Showcase has supported artistically inclined students for over 60 years. We aim to promote a career in the visual arts while providing an opportunity to exhibit in a professional gallery.
Exhibition Dates: March 8 to March 31, 2018
Opening Reception: Thursday, March 8, 2018, 5pm–8pm
Gallery Talk: Wednesday, March 21 at 7pm
April 3, 2018: Begin artwork pickup. Exhibited artwork cannot be removed from the gallery until April 3, 2018.
All works must be retrieved from STLAG's galleries by May 30, 2018, or else the work will become the property of the St. Louis Artists' Guild.
Awards
Emerson Scholarship $500
Duha Shreiteh (Parkway North), "Atonement," 2017
Frani Weinstock Scholarship $500
Aubrey Schmit (Salem High School), "A Really Sad Borzoi Who Is Probably Dead", 2017
Nanda Silva Prize $250
Celia Friedrich (Pattonville High School), "Caged," 2017
Cynthia Berg Prize
Betsy Johnson (Ladue High School), "Contradistinction," 2017
Connie Hume Memorial Award $100
Abby Burtin (Nerinx High School), "Self," 2017
Clay and Eugene Jordan Prize $100
Jessica Daniels (Rockwood Summit High School), "Eclipse," 2017
William and Elaine Small Award $100
Mitch LaMar (Ladue High School), "Untitled," 2017
Artmart $100 Gift Card
Betsy Benzinger (Villa Duchesne), "Apothecary Christmas"
Artmart $50 Gift Certificate
Irmak Karasinir (John Burroughs), "Resting Self-Portrait," 2017
Jim Firestone Award
Makeda Wells (Hazelwood High School), "Self-Portrait," 2017
Joanne Stremsterfer Prize $50
Scilar Gibbs (Salem High School),"Imagine," 2018
Honorable Mention $25
Cory Gamblin (Salem High School), "Descending Staircase," 2018
Sarah Hemphill (Mehlville High School), "Know," 2017
Sunny Lu (Ladue High School), "Spain 3PM," 2017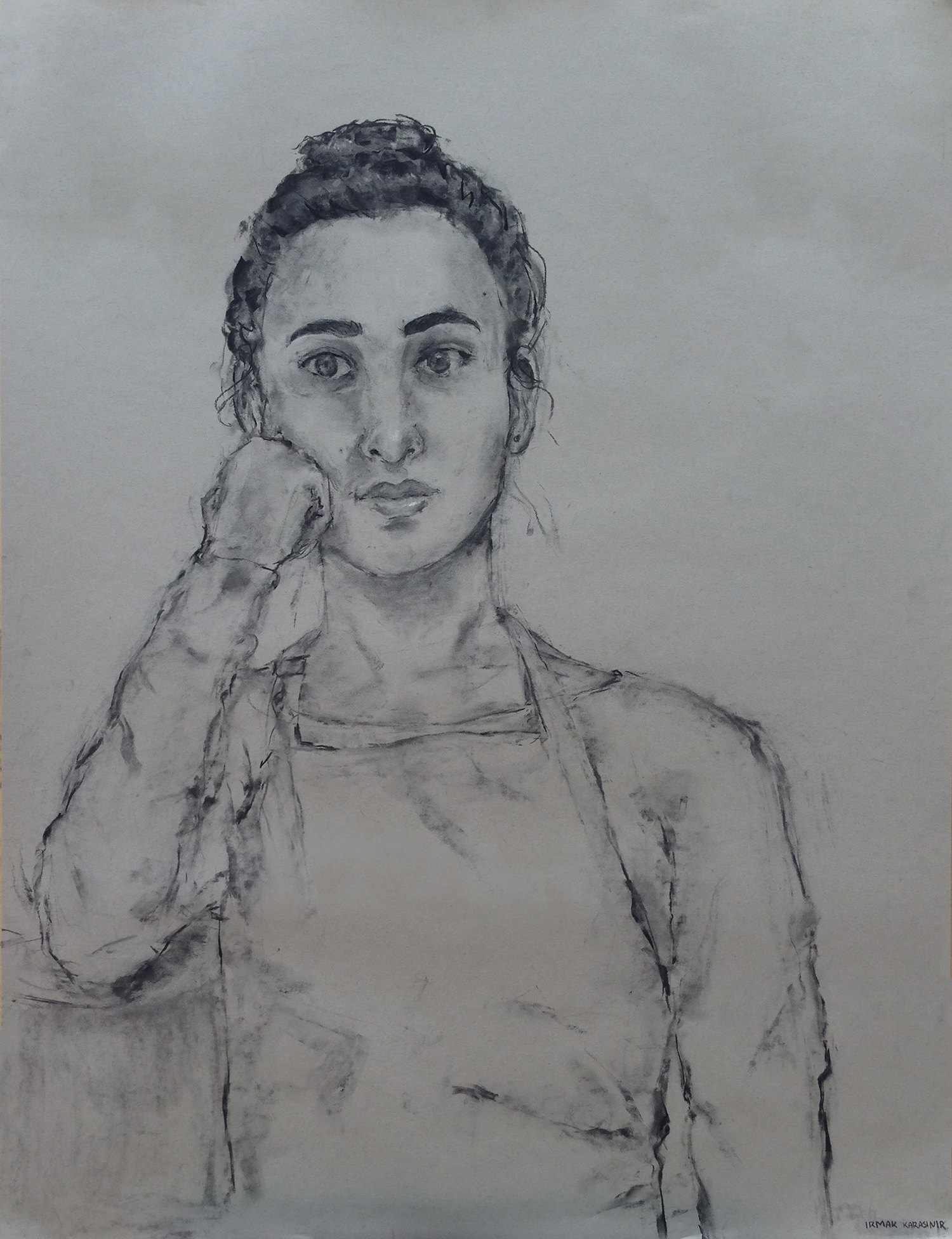 STLAG and Emerson Young Artists' Showcase on STL Live